Silent Meditation Retreat
Sun, March 12, 2023
A day in silence after months of big changes is just what the mind, body and spirit are calling for.
This day-long retreat will be a full 10 hours to come together and spend time in silence. You will benefit from practical instructions, Guided Meditations, Breathwork, Soundbowl healing, Mirror Work, group Reiki and Yoga.
tickets

|

$250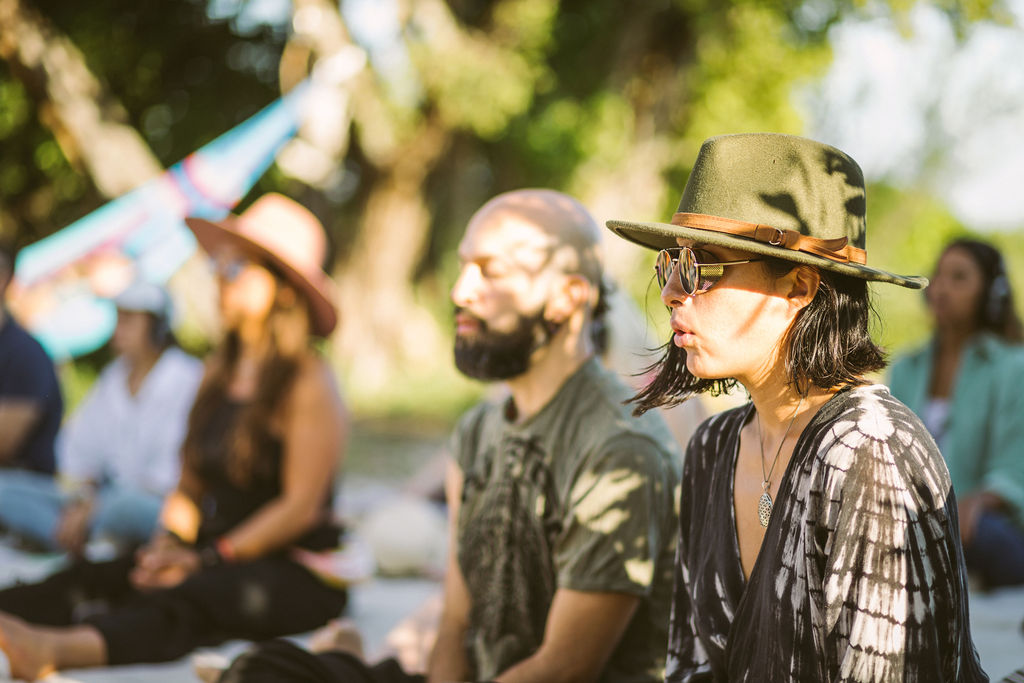 The day is more than an opportunity to rest the mind and body. This will be a day of spiritual connection with the elements, with your higher vibrational energies and spiritual masters. Our goal will be, in part, to reconnect with our high vibrational fields and connect with peace and joy. In between sessions, you will have time to relax, connect in silence with your fellow attendees, and journal.
You will leave more grounded and centered as you eliminate fears, worries, and limiting beliefs and thoughts. You will learn to quiet your mind and listen to your intuition. You will develop more patience and diligence as you take the time to sit in the present moment and devote yourself to silence. This will help you expand your meditation practice and develop a deeper spiritual connection with yourself. You will find that the answers you desperately seek in the monkey mind arise in this relaxed state.
Through this spiritual immersion, you will also experience:
Reduced stress
Higher focus and improved work-life balance
Greater sense of happiness and enthusiasm
A deeper connection to yourself and others.
The peaceful surroundings of El Rancho Verde, a private home in Redland, FL will set the scenery for a deep commune with nature. We will serve vegetarian and vegan foods, teas and juices. You need to bring nothing but an open heart and mind and a refillable water bottle if you prefer. We will have everything else here for you.
Notice on Covid-19
Keeping in mind city and state guidance, this retreat is fully refundable should there be gathering prohibitions. Should there be occupancy restrictions, the tickets will be honored on a first purchase basis. For example, if 30 tickets are sold but the state restricts to only 15 person gatherings, the first 15 tickets will be honored, the rest will be refunded.
There are really no words to describe the experience with Patty, she was everything I needed, I am back to being optimistic and happy the way i haven't been in a long time and i am again looking forward to life.
— Alina