Thu, April 27, 2023
Join an uplifting community with other women on the healing and spiritual path. Every Ceremony is unique and curated according to the current energies. Come with an open heart and no expectations.
Heal and ignite your spirit through ceremony, meditation, reiki, breathwork, art, dance, and more. All ages welcome.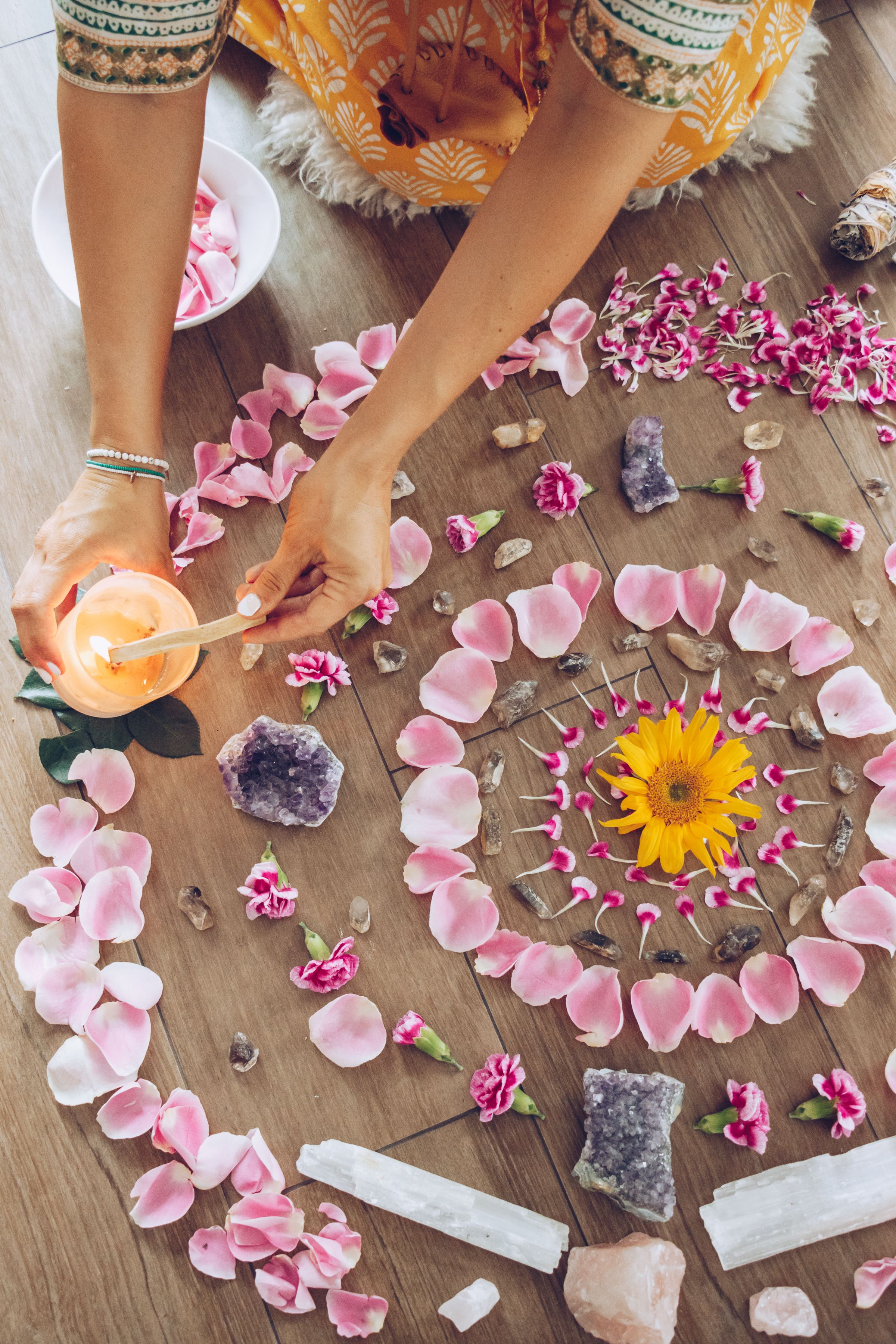 A Women's circle is an ancient practice. With the fire at the center, women used to circle the light and the warmth, a place to share stories, cook meals, honor the gods and goddess, and dance under the stars. When we participate in a women's circle, we carry on the tradition of our female ancestors by forming a community to celebrate the sacred feminine.
The sacred feminine is the energy within us that serves life itself. The qualities of unconditional love, compassion, wisdom, forgiveness, beauty, gentleness, nurture, patience, expression, creativity, intuitiveness and healing, and so much more. As you reawaken to these beautiful and empowering parts of you, you will be able to better connect in your relationships, families, and communities, to restore the balance of the masculine and feminine in the world at large.
Our women circles provides an opportunity to connect and embrace all that you are, while sharing and building an uplifting community. Each circle includes a sacred space to connect with your Higher Self, guided meditations, sacred feminine activations and connection time for sisterhood.
Come join our sacred space as we come together for healing and fun, an evening to open the heart and remember the magic that lies within. Every circle is different depending on the current energies. The circle will be led by Reiki Master and Hypnotist Samantha.
Notice on Covid-19
Keeping in mind city and state guidance, this retreat is fully refundable should there be gathering prohibitions. Should there be occupancy restrictions, the tickets will be honored on a first purchase basis. For example, if 30 tickets are sold but the state restricts to only 15 person gatherings, the first 15 tickets will be honored, the rest will be refunded.
event details
Thu, April 27, 2023
7pm-9pm
Doral, FL
There are really no words to describe the experience with Patty, she was everything I needed, I am back to being optimistic and happy the way i haven't been in a long time and i am again looking forward to life.
— Alina